Introduction
Advanced Guest Reports (also called as Custom Reports) provides an opportunity to build custom reports by combining end-user demographics information along with Wi-Fi platform data, guest activities and guest interaction with your venue.
Advanced Guest Reports has options like filtering data, adding/removing columns, segmenting end-users and exporting the data
To view Advanced Guest Reports, select Reports > Advanced Guest Reports
Add Filters
You can add report filters by clicking on the Add a filter button
Select the column that filter needs to be applied
Sect the condition that that needs to be applied. Conditions are based on the selected filters
Define the parameter that needs to filter
Click on Apply button to apply the filter
Save Advanced Report
Click on

button to save the Advanced Guest Report
Click on the Save button to save the changes to the report if it already exists. A Report can be saved as a new report by clicking on the Save As button after providing the Report Title.
Load Advanced Report
Click on

button to Load the Advanced Guest Report from the saved reports.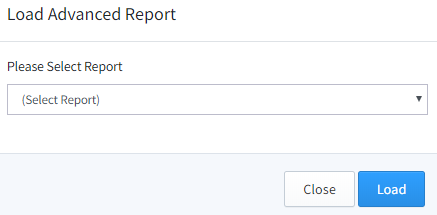 Select the report that wants to open and click on the Load button to load the file.
Segment Binder
Segment Binder can be accessed through
button.
Binding a New Segment: After filtering guest records, you can select the segment from Segment Binder window click on the Add button
Removing an Existing Segment: In order to remove existing segment tag from all end-user records, you can define the segment name in the report filters and open Segment Binder, select the segment tag name and click on the Remove button
Show/Hide Columns
In order to show or hide columns, you can click on the
button at the right top of your screen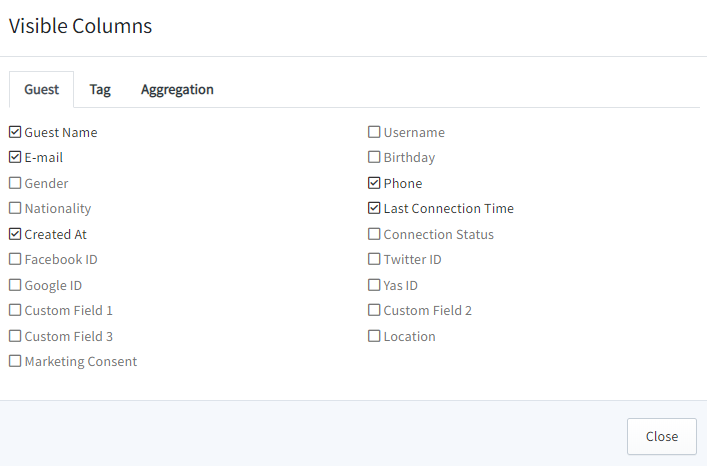 Report Export
You can export reports by clicking on the
button. Reports can be exported in CSV or Microsoft Excel file formats