To manage your end-users, select Organization > Guests menu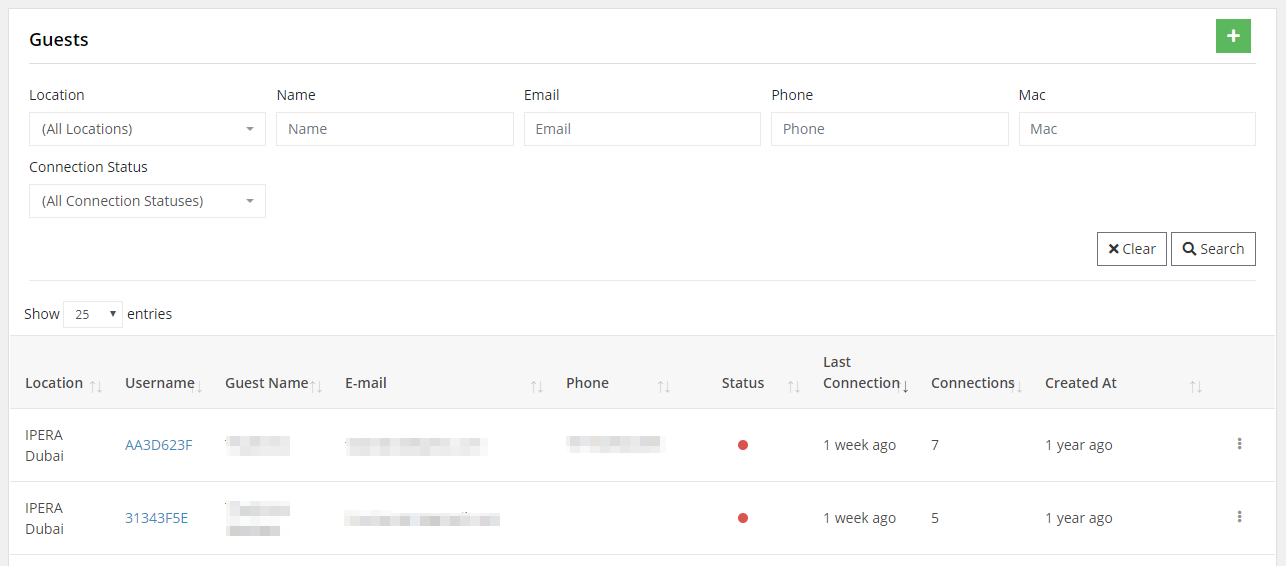 Create a Guest
Click on

 button
Fill guest details and click the Save
 button
Find a Guest

From the filters above enter the required criteria (Ex. MAC address) then click the Search button List of matched guests appear, to view guest details click on the guest Name.
Guest Profile Information
 Profile tab shows the general information about the guest (end-user)
To edit the guest details, select the username then click on the Edit
 button, update the required guest details as in adding new guest and click save button.
Connection Tab
Connection tab provides the Sessions information for each time the Guest used the service and the current connection status for each session.
Impression Tab
Impressions tab provides the impression information for each time the user has seen the pre-login page.
Device Tab
Devices tab provides the device information for each device the user has used to connect to the system.

Access Codes Tab
Access codes tab provides the access code information for each access code the user has used to connect to the system.
By clicking on the Generate button, the new access code can be created for the user.
Access Code will appear on the screen as a message box

After close the message box the code appears in the Access Codes list