What you need before starting?
1 - Starling portal login credentials (Tenant Admin / Venue Admin / Marketing or Front Desk credentials)
If you do not have the information, please contact support@iperasolutions.com to get access information
Login to the Admin Pages
Open browser (i.e.: latest Chrome, Firefox, Safari, Internet Explorer)
Enter your credentials and login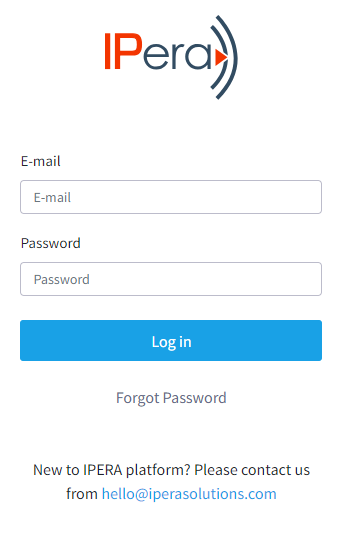 Use the "Forgot Password" link, if you forgot your password.