Introduction
Splash Pages (a.k.a. guest experience, welcome portal, landing page or captive portal) are the first impression pages when customers try to connect your Wi-Fi network. Splash pages provide opportunities to venue managers to engage with customers such as promoting their brand, asking for a survey or providing valuable information while customers try to connect WiFi. You may find more information about Splash Pages / Login Pages
IPERA Guest Engagement platform has built-in splash templates that are available for easy customization. All templates are designed to work in any browser and end-user device including mobile, tablet and laptops.
It is also possible to create a new guest experience design page in HTML/CSS/JavaScript and upload to IPERA Portal. Please contact IPERA Sales Consultant to verify if your current IPERA package supports Custom HTML Splash Pages.
It is important to note that some of those templates may not work perfectly with the Captive Network Assistant (CNA) browser that is built-in within Apple IOS devices due to CNA browser limitations. In such cases, we suggest you disable the CNA or else apply templates that are compatible with CNA.
Guest Experience Portal Templates
Currently, there are eight splash page templates and we are adding more in the near future.
Template 1: Retail & Lifestyle

Mobile Device View
Desktop View
Template 2: Dining Areas, Restaurants & Bars
Mobile View
Desktop View
Template 3: Transportation & Aviation

Mobile View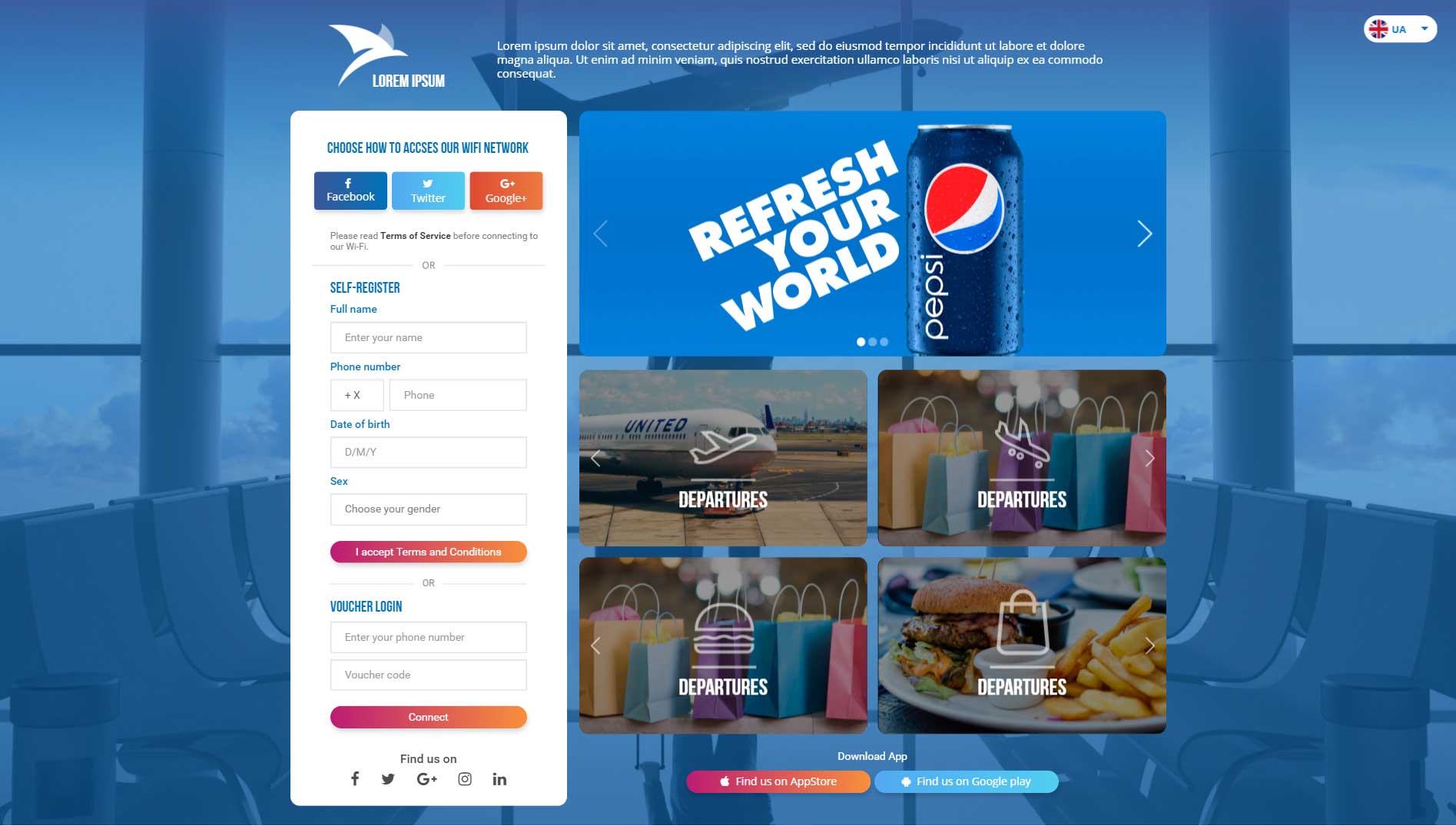 Desktop View
Template 4: Service Centers
Mobile View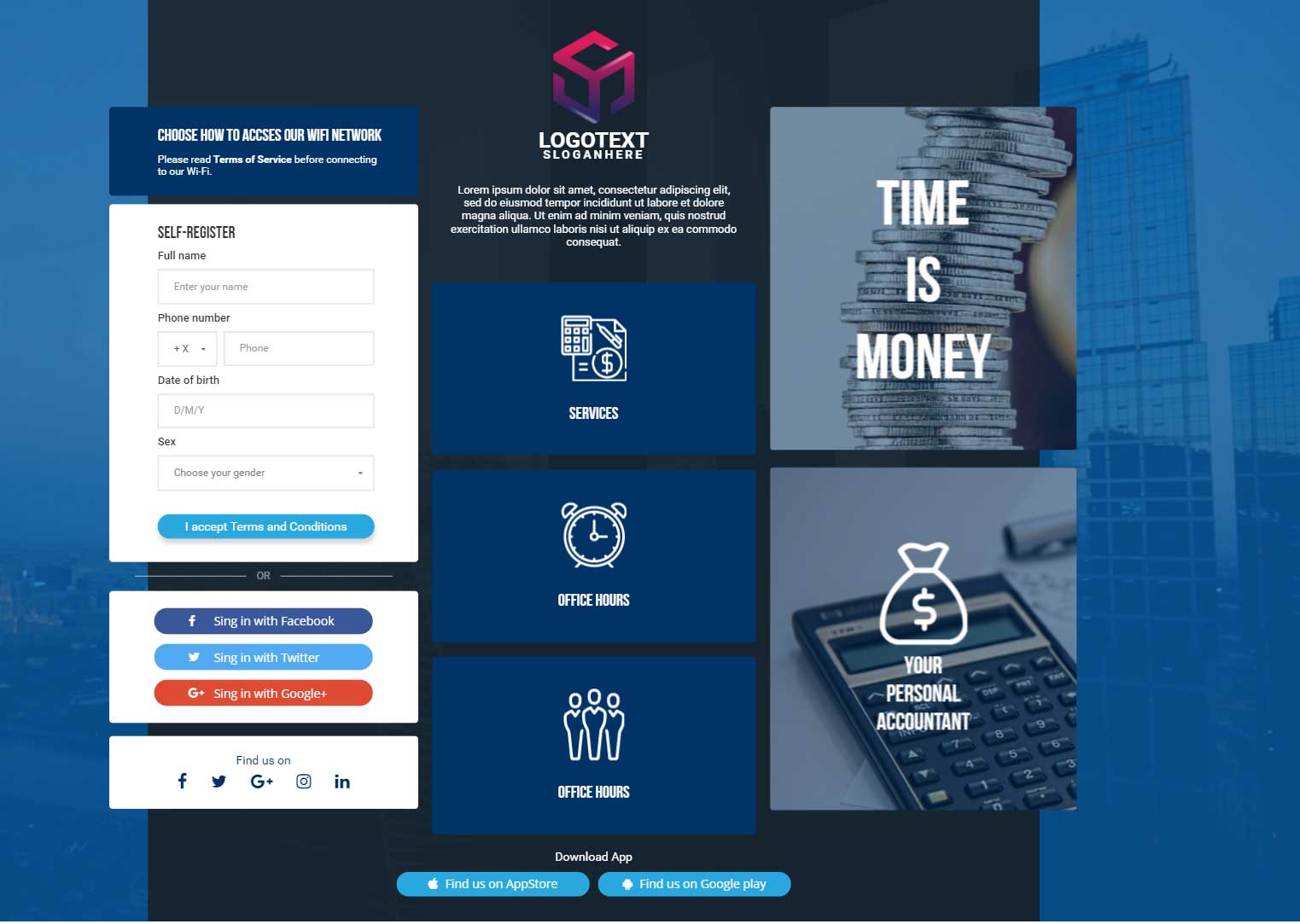 Desktop View
Template 5: Hospitality & Healthcare
Mobile View
Desktop View
Template 6: Background Video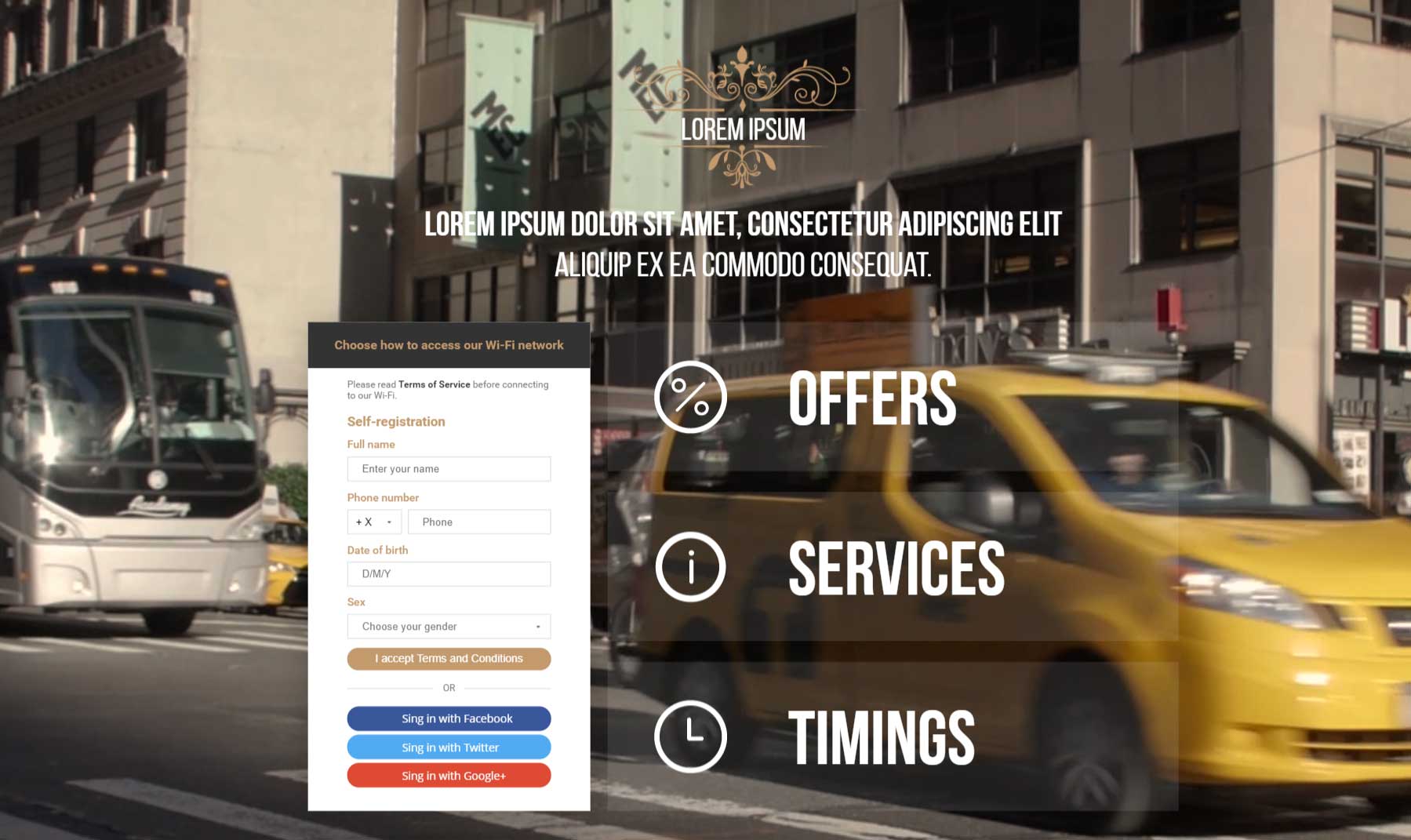 Video Background templates are available with Premium Edition only
Template 7: Stadiums & Health Centers
Mobile View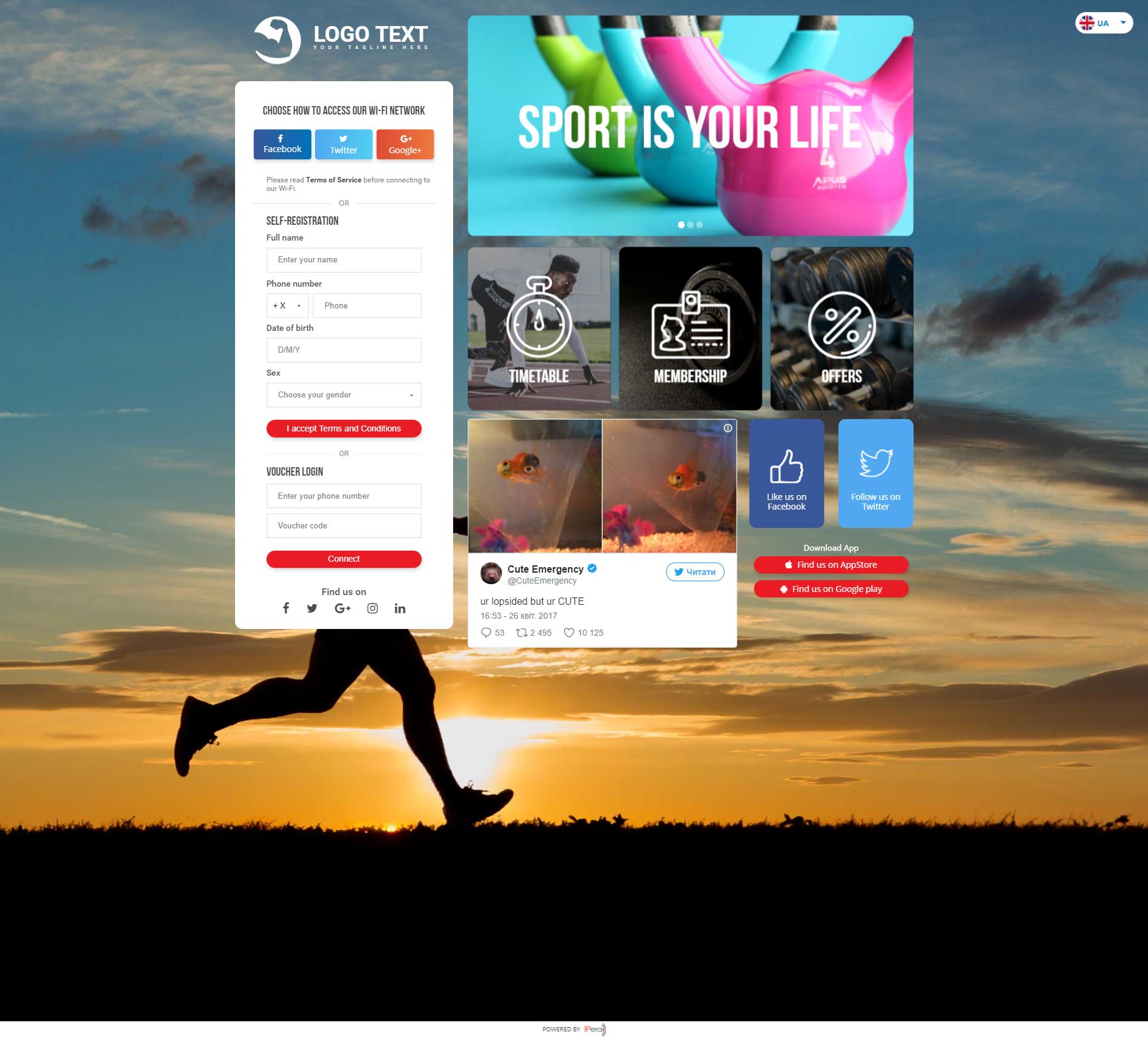 Desktop View
Template 8: Experience Centers

Mobile View
Desktop View